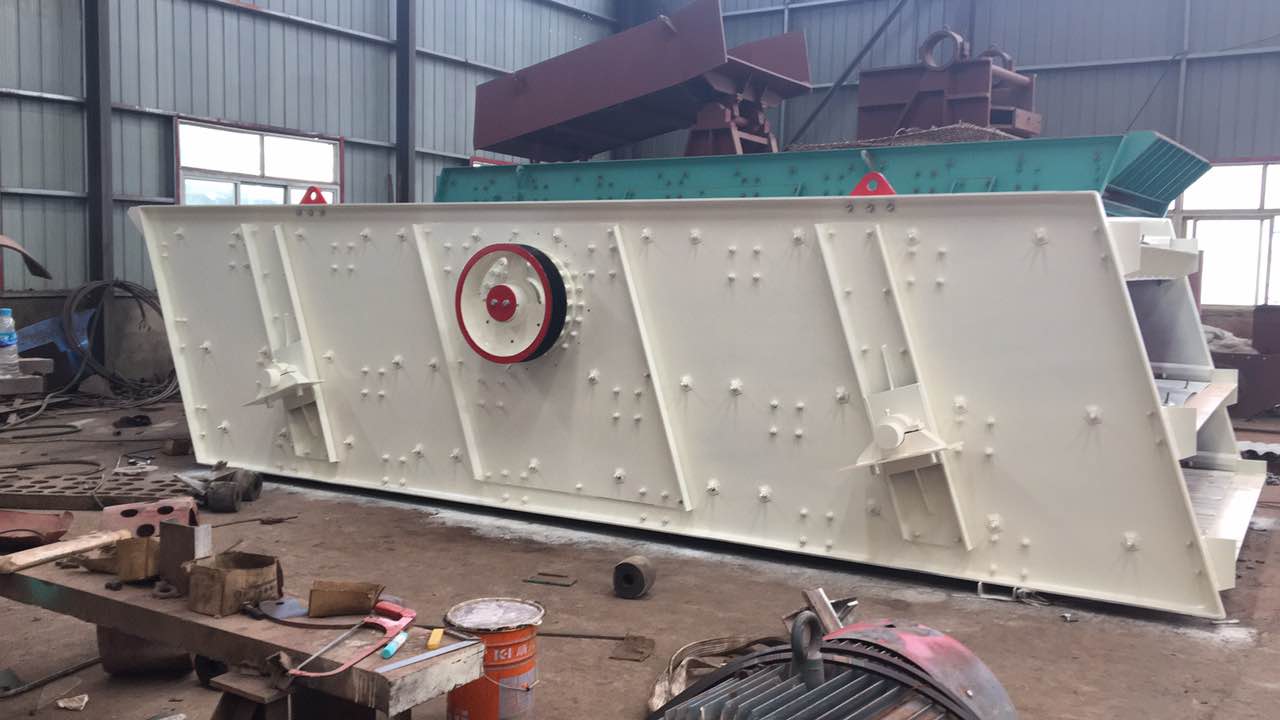 The circular motion of K circular vibrating screen is circular. It is a multi-layer, high efficiency and new type vibrating screen. The circular vibrating screen uses cylinder type eccentric shaft exciter and partial block to adjust the amplitude. The material sieve has long running line and many sieving specifications. It is specially designed for the screening stone of the quarry. It also can be used for the mining, coal preparation, mineral processing, building materials, electric power and chemical industry. It has the advantages of reliable structure, strong exciting force and high screening efficiency. Vibration and noise are small, durable, easy to maintain, safe to use and so on. This series of vibrating screen is circular vibrating screen, the amplitude is strong and weak, the material sieves are long, multi-layer sieving, the screening of each file is clear and the screening efficiency is high. It is suitable for the mining and sand industry. The quarry is suitable for screening sand and stone materials, and can also be used for coal preparation, mineral processing, building materials, electric power and chemical industry.
Performance characteristics:
1. The amplitude of the eccentric shaft and eccentric block is adjusted to effectively improve the exciting force and increase the production capacity. Ring groove rivet connection, advanced structure, strong and durable;
2, the material screen line is long, effectively improving screening efficiency and uniform screening.
3, screening specifications and wide range, can be selected and customized according to specific requirements;
4, adopt spring steel braided screen, long service life, not easy to plug holes; and other materials such as steel plate and polyurethane. The sieving efficiency is high and the amount of treatment is large.
5. Tire couplings, flexible links, smooth operation, simple structure, convenient and fast maintenance.
6. vibrator with large clearance bearings, thin oil lubrication, low noise, long life.
The YK circular vibrating screen is a vibrating screen designed according to the principle of mechanics, with multilayer numbers, circular motion and high efficiency. The vibrator is mounted on the side plate of the sieve box, and the motor is driven by a triangular belt, which produces centrifugal inertia force, forcing the sieve box to vibrate. The side plate of the sieving machine is made of high quality steel plate, and the side plate is connected with the cross beam and the exciter base with high strength bolts or ring groove rivets. The vibrator is installed on the side plate of the screen box, and is driven by the motor through the coupling to generate centrifugal inertia force.